Attachment to the Familiar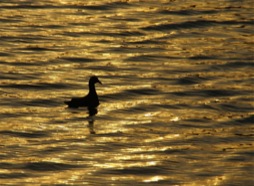 My attachment to what is familiar can keep me from moving forward in my life. Moving into new areas of experience necessitates experimenting with and recombining the known. If I want to swim in the water, I have to leave the security of the diving board. My soul expresses itself through me; anything that I can do to unblock and open my channels of creativity and productivity allows soul to come through more fully. It is fear that stands in my way – not only fear of the unknown, but also fear of loss. Even if I want to move through and beyond a stage or circumstance of my life, moving beyond is still a loss of the known. Today I will put my faith in the unseen. I trust that God will take care of me if I am willing to take a risk, to make a move toward more of me.
I am willing to lose something that feels familiar.
All changes, even the most longed for, have their melancholy, for what we leave behind us is a part of ourselves: we must die to one life because we can enter into another.
Anatole France