Living in an Ideal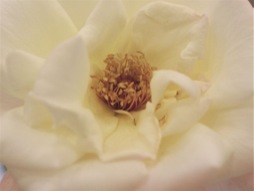 I am surrounded by a quiet sort of beauty. A normal day has a quiet rhythm and grace. Living in an ideal is different from living in the moment. It makes me want to get the moment to conform to my idea of what it should be, and I miss the experience of what it is. What surrounds me has its own kind of meaning which I miss when I try to assign it a meaning that I wish it had or that I have decided it has to have in order for me to consider it important. What is important is what surrounds me right now, the simple pleasures that fill my mind and heart. The countless miracles that I encounter in the course of my day.
Today I will let meaning emerge as it wishes and I will just be there.
Give me a look. give me a face
That makes simplicity a grace;
Robes loosely flowing, hair as free.
Such sweet neglect more taketh me
Than all the adulteries of art;
They strike mine eyes, but not my heart.
Ben Jonson