Recognition and Reverence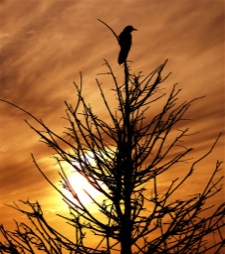 Reverence for the life of the soul is all encompassing. To revere all of life is to recognize that soul is contained therein. All concrete life, all human interaction, all that breathes with life is holy. When I look for the life and the energy of my soul, I will look to the small events and interactions of my day-to-day life. Finding soul means recognizing soul, allowing soul to be present and not denying and suppressing its coming forth.
I recognize soul's constant presence.
The great fault of all ethics hitherto has been that they
believed themselves to have to deal only with the relations
of man to man. In reality…the question is what
is his attitude to the world and all life that comes
within his reach. A man is ethical only when life…
is sacred to him…and when he devotes himself helpfully
to all life that is in need of help. Only the universal
ethic…can be founded in thought. The ethic of
Reverence for Life, therefore, comprehends within itself
everything that can be described as love, devotion, and
sympathy whether in suffering, joy, or effort.
Albert Schweitzer